On June 26th 2017, a project led by Dr. José Antonio López Escamez was recognized at an event held at the Hospital Campus de la Salud in Granada (Spain).
INNBIO-ADVANCE is a program to accelerate biomedical innovative initiatives close to the market. It is funded by Caja Granada Foundation and Caja Rural Foundation to support projects that develop new products that improve prevention, diagnosis, and/or treatment of diseases. The Foundation of Biosanitary Research of Eastern Andalusia (FIBAO) and the Institute of Biosanitary Research of Granada organized the event.
Seventeen projects were submitted and three were selected, each of which was recognized.
Dr. José Antonio López Escamez's otoneurology group, with which Bifröst Health collaborates, earned the highest score with its DIEMA project (Diagnosis of Autoimmune Meniere's disease). The team's leader is  a renowned expert on this rare disorder of the inner ear.
Bifröst Health is working with the research group in order to create Vestibular Genetic Diagnosctics, SL (VGD), a biotechnology  spinoff whose mission will be to integrate personalized precision medicine into clinical practices in otolaryngology. Its aim will be to develop In Vitro Diagnostics (IVD) kits for the early detection of vestibular disorders.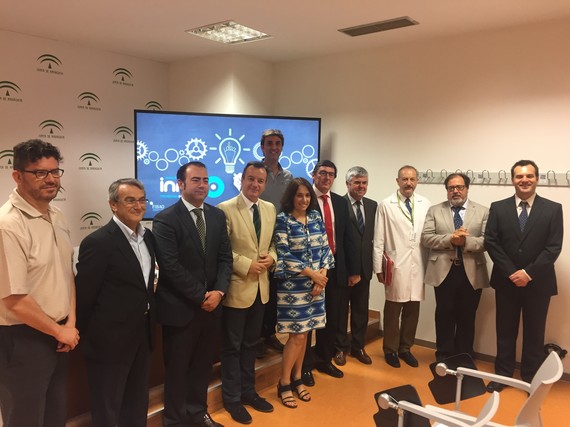 URL: http://www.fibao.es/noticias/2017/6/26/fibao-impulsa-tres-proyectos-de-innovacion-para-los-que-se-ha-concedido-42000-euros-traves-del-programa-innbio/